Why what makes you special is the secret to your SUCCESS
Total Competitive Advantage:
Set Yourself Apart From the Competition
One of the biggest reasons businesses fail to be truly successful is that they never took the time to determine what makes them special. Why should people come to you over someone else in the same field? What is the real reason you're in business?
5 Course objectives you will achieve from this course:
Identify the what and why of Unique Value Propositions
Research and gain a detailed grasp of your target audience
Use tools and tactics to spy on your competition
Identify a product or service that will blow away the competition
Write your own Unique Value Proposition
Here's a quick snapshot of what's covered and what's in the course.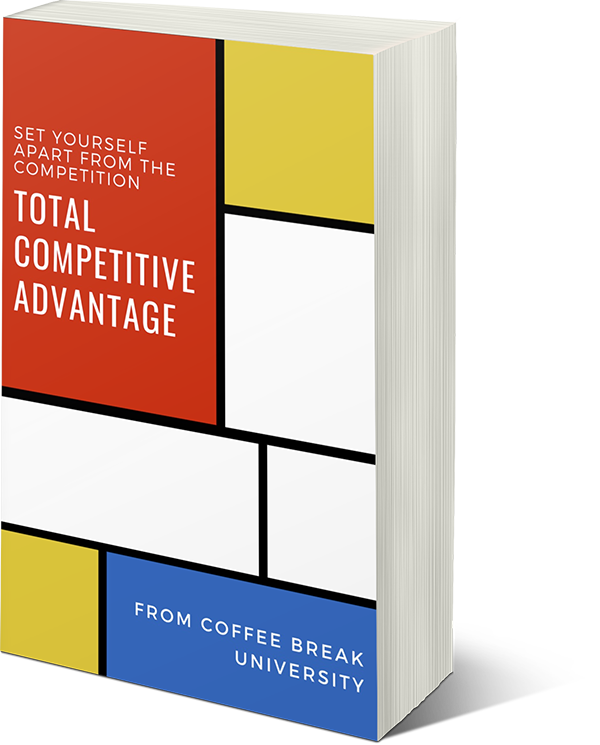 Introducing the Unique Value Proposition
You need to stand out from the crowd. Understand why you need a UVP, and how a compelling UVP will help you focus on your practice's unique identity in order to appeal to your clientele.
Three Elements of a Great Unique Value Proposition
Hammering out each of these easy to understand elements will not only help you nail down the competition with cunning creativity but will also better establish your brand.
Why It's Crucial that You Know Your Target Audience
Get to know all about your target audience. Your UVP needs to appeal to their needs and desires, as well as their frustrations, worries, problems, and pain points. When you connect in this way, you create an emotional bond.
Getting a Leg Up on Competitors Part 1
You need to offer your clients something they can't get anywhere else. The only way to know if what you have to offer is unique is to first know what everyone else is offering and how they're marketing it.
Getting a Leg Up on Competitors Part 2
More than knowing what your competitors are offering and how you need to know what their client relationships look like so you can do your clients one better.
How to Identify What's Truly Exceptional About Your Business
Your practice is only as good as the quality of the services you offer. Your clients need benefits only you can give them, and your services need to live up to the promise of your UVP. Learn how to size up the competition and make sure you always come out on top.
Brainstorming the Core Message of Your Unique Value Proposition
This module will walk you through how to brainstorm, methods of brainstorming, and examples of well-written UVP's. These ideas will be a building block to writing the first draft of your UVP, covered in Part 2.
Refining and Perfecting Your Unique Value Proposition
Now that you've done your research, it's time to put that knowledge to work. With your targeted audience in mind, use these tips to write an effective UVP that will draw clients directly to you.
Conclusion
Knowledge is power, and you've learned quite a bit about who you are and what you have to offer. Let's review the steps to building your UVP, which is a great foundation on which to build the clientele who want you and need your services.
Ready to achieve MARKETING success?
Start a Program Now!
Choose from any of our robust program to jump start your practice now!