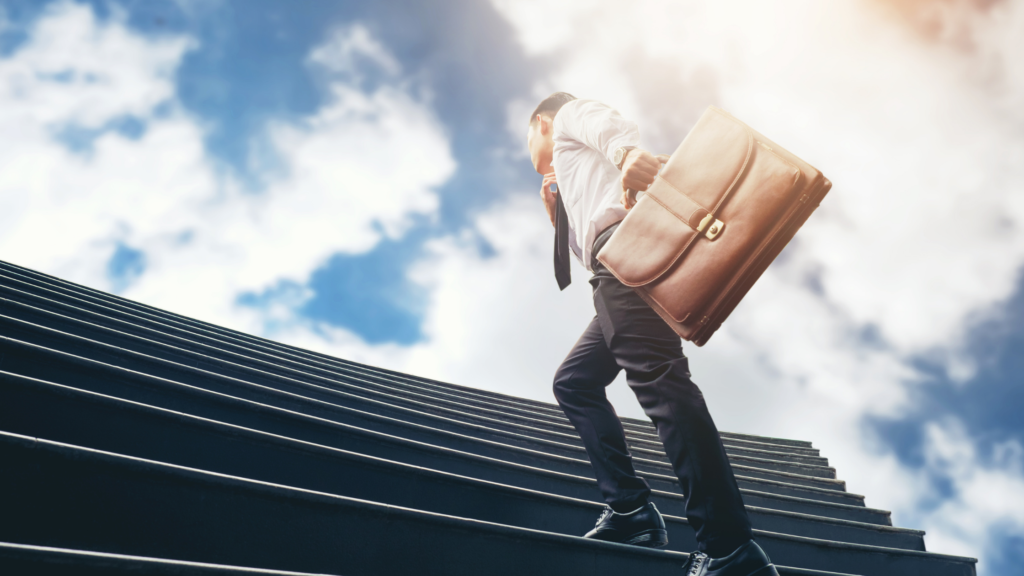 Not only has it never been easier to become a solopreneur or to take advantage of the emerging 'gig' economy, but it also has never been more necessary. Each new economic downturn results in a greater number of people working for themselves, to the point where at present over 40 million US adults make their living working solo or freelancing – contributing well over $1 trillion to the national economy.
Some of the Advantages of Working Solo

The potential advantages of working solo are too numerous to mention here. Following is a small sampling.
You Can Keep 100 Percent of Your Profits

As an employee, your employer was constantly skimming off the top. What you were paid might have borne little resemblance to what the client was being charged for the work you performed. As a solopreneur, you will be in the position your employer once was. You will also need to pay many of the expenses that your employer once paid for you, however. 
In today's rapidly changing dynamics, it is not just size but flexibility that matters. As a solopreneur, you will be well-positioned to change directions without answering to shareholders, board members, partners, etc. You answer only to the market (which, admittedly, can be a tyrant sometimes.) In many industries, the ability to pivot effectively could make the difference between unprecedented success and early bankruptcy. 
One of the most common tongue-lashings that an employee ever receives runs something like, "…blah, blah, blah, but not on my time." As a solopreneur, however, your time belongs to you. You are likely to find, however, that discipline imposed from above must be replaced with self-discipline from inside. You might be able to blow off mornings. But if you do, you'll probably be working until long after dark.
You Build Your Own Dream, Not Somebody Else's
As an employee, you are being paid to make someone else's dream come true. As a solopreneur, you're making your own dreams come true. That is something that money can't buy, even though you might make (or lose) a fortune doing it.
Every Day is a New Adventure
As a solopreneur, you are a generalist, not a specialist.  Ultimately, every aspect of your business is your responsibility. Yes, you can outsource your accounting to a specialist. But if something goes wrong, it's your head on the chopping block. You have no job security, no steady paycheck–and anything, good or bad, could happen at any moment. Does that reality frighten you or excite you? If the answer is "A little bit of both", you probably have what it takes to become a solopreneur.
Success as a solopreneur depends on a lot of things—which industry you select, how the overall economy is doing, and how much startup capital you can muster. More than anything else, however, it depends on your personality. Following is a partial list of some of the most common personality traits and characteristics of successful solopreneurs:
Contagious enthusiasm. Your enthusiasm must be powerful enough to animate you and to infect others. If you are not enthusiastic, then perhaps you are dreaming too small.
Work ethic: Like it or not, there is no substitute for hard work. Yes, smart work can partially offset the need to work insanely long hours. Ultimately, however, you are likely to find that you need to work both hard and smart to succeed.
Flexibility: It is critical that you formulate a business plan before you begin. It is also almost certain that your plan won't work without major modifications, the necessity of which you can only discover by making mistakes and changing course.
Creativity. As a solopreneur, perhaps the most useful definition of creativity is "The ability to turn obstacles into opportunities." It's not enough to "Think outside the box." Sometimes you have to think outside of geometry altogether.
Extroversion. As a solopreneur, you are your own PR department, at least at first. You are going to need an outgoing personality combined with top-tier social skills to make this work. The ability to effectively brand yourself will probably be particularly important. 
How Success Working Solo Can Help
As a solopreneur, you're going to have to become something of a polymath, at least until you are successful enough to be able to afford to outsource some of the incredible variety of activities that you are going to need – accounting, management, public relations, advertising, branding, digital marketing – the list goes on and on. Knowledge is indeed power. The learning curve is steep, however, and if you don't climb quickly enough, your business will spiral into bankruptcy before you reach the first summit. Fortunately, at Success Working Solo we understand what you're up against, and we can help pave the way for you with online marketing and professional development courses, helpful information, and unparalleled networking opportunities.
Brand building is one of the most important and least recognized aspects of being a solopreneur. It is simply essential to differentiating yourself from other players in the market. Success Working Solo offers a course called Power Branding Jump Start that includes modules on market research, brand definition, logo designs, identity systems, brand marketing strategies, online and offline brand management, brand maintenance, brand monitoring, marketing calendars, marketing budgets, and rebranding.
Getting started is the hardest part of just about any endeavor. In response to this difficulty, Success Working Solo has created several courses designed to get you oriented with the various tasks that you will need to master.
Our Marketing Jump Start course, for example, includes modules on the fundamentals of successful marketing, inbound vs. outbound marketing, social media marketing, mobile and SMS marketing, content marketing, email marketing, traditional advertising and direct marketing, SEO, and affiliate marketing.
Our Referral Jump Start course includes modules on basic referral marketing, leads vs. referrals, developing a referral formula, laying a solid success foundation, launching and managing your referral machine, and more.
Learning is a lifelong process—especially in a rapidly changing market. Our course catalog is constantly expanding, and membership in Success Working Solo will get you lifetime access. Sign up for our free newsletter for free updates and access to exclusive training!