How to Jumpstart Your Referral Program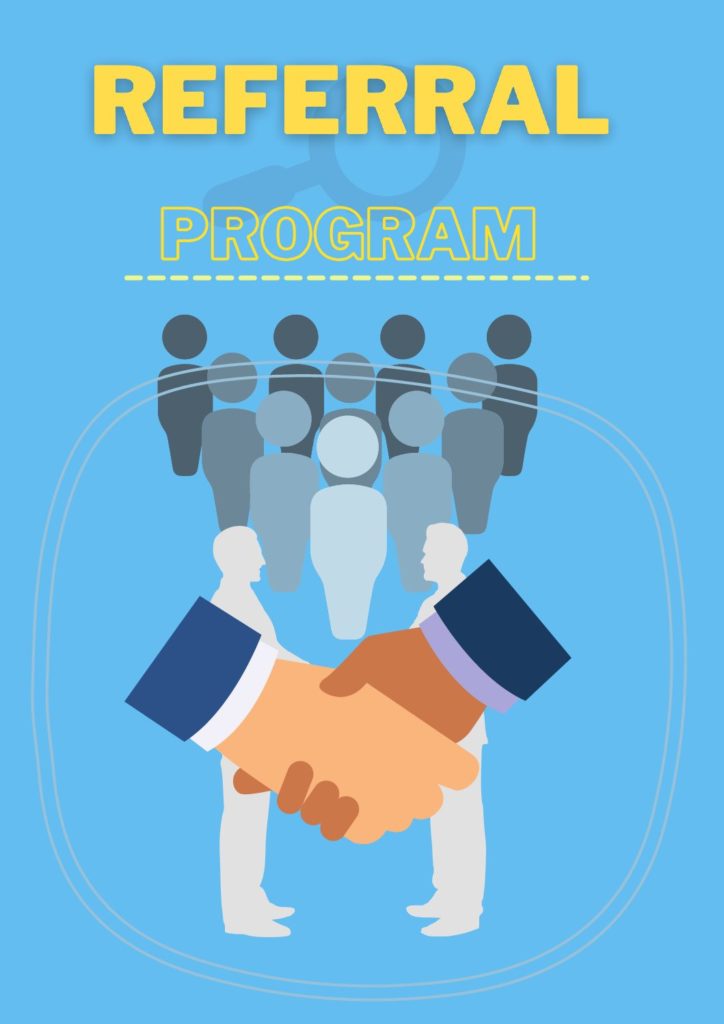 Companies have long recognized that word of mouth advertising is the most effective form of advertising. A customer referral program is essentially a form of "assisted word of mouth" in which you incentivize your customers to promote your product and refer business to you, and then you reward them when they do.  A well-designed referral program could become your business's most lucrative and least expensive form of advertising. 
How Online Referral Programs Work: The Nuts and Bolts
Best referral programs service such a wide variety of products that it would be impossible to describe every feature of all of them. Below, however, is a description of the basic features of the best referral programs.
Ultimately, referrals are driven by satisfied customers. Without a good product, however, you won't have any satisfied customers. Referral programs are for businesses that can already boast an outstanding product that will sell itself as long as people know about it. Remember — nothing happens without an outstanding product. 
The Technology that Streamlines the User Experience
The easier your referral software is to use, the more likely it is that your customers will use it. Ideally, your entire referral system should be accessible through a single online dashboard or the functional equivalent. The technology itself should allow the party being referred to gain access to it, so that your referral program can "go viral."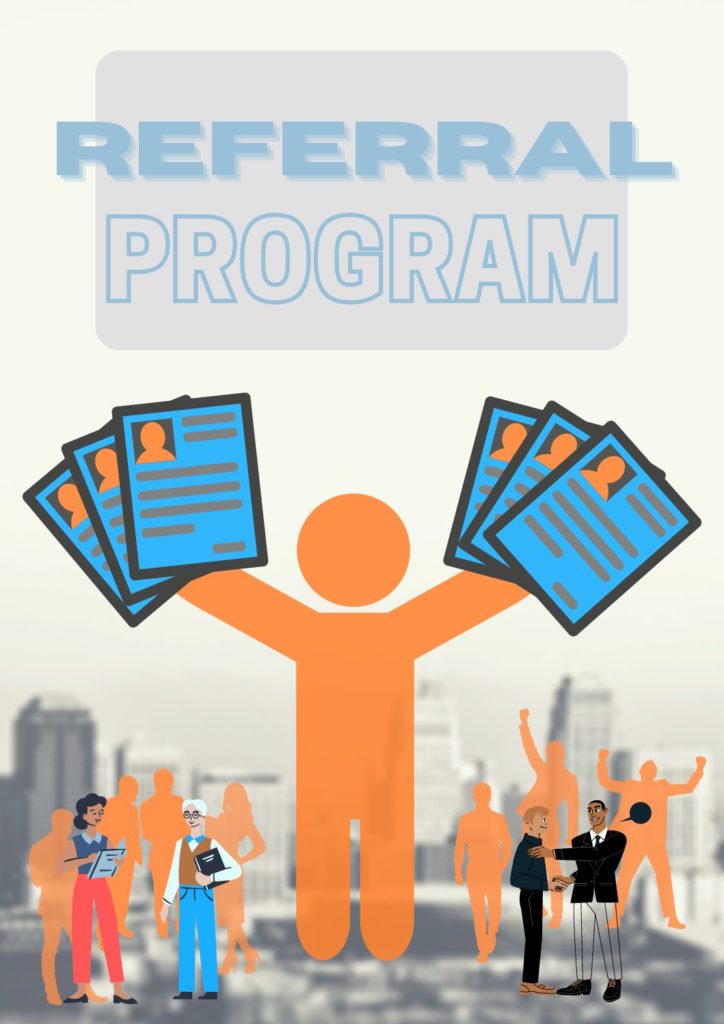 Promoting your Referral Program
No one will participate in your referral gprogram if they don't know about it. And it's your job to make sure they know about it. The following options have been successful for others:

Launch a time-based email campaign. It is said that timing is everything. With this in mind, consider including your referral link in an email sent to your customer a few days after they make a purchase.




Launch an email campaign directed at your existing email list. Although this is a more hit-or-miss approach, it can work well if you have a large email list.




If your company already has a substantial social media presence, create referral contests with attractive prizes by leveraging your social media presence. 




Introduce your referral program on your post-purchase confirmation page. Take pains to ensure that it is conspicuous, so that your customers will notice it.
Don't limit yourself to the referral program ideas listed above, however — think outside the box a little bit, and tailor your promotion to your specific business and customer base. The details of your promotion strategy will differ depending on what type of customer referral you are promoting. A coaching referral program, for example, should be promoted differently than a consumer electronics referral program.  
Advantages and Benefits of Referral Programs
Best referral programs enjoy certain advantages over both traditional advertising and word-of-mouth advertising, including the following.
Higher Quality Sales Leads and the "Network Effect"
Not only can referral marketing generate leads that you would not otherwise have been exposed to, but the customers gained through these leads also tend to be more valuable than other customers.
Your customer referral leads will trust you more because they were referred by one of your existing customers, rather than by one of your own advertising platforms such as Google Ads or a highway billboard;

They will be more likely to buy from someone they trust (the customer who referred them);

They will be more likely to remain loyal customers over the long run; and

They will be more likely to refer further high-quality sales leads from among their own social networks, thereby generating still more customer referrals with good things to say about your product.
Lower Marketing Costs and Better Return on Investment
Not only are referral programs cheaper to operate than other forms of marketing (because of its strong "word-of-mouth" component) it also leads to greater efficiency, because it allows you to focus on winning over potential customers who were recommended by satisfied customers. Compare this approach with cold-calling, and the difference is obvious. Small business referral programs in particular may make the difference between steady growth and bankruptcy.
Tips and Strategies to Create a Successful Referral Program
Following is a very abbreviated list of referral marketing ideas that have worked for some of the best referral programs. Feel free to create your own as the need arises.
Beta-test the appropriate reward
Even with a great product, your customer referral marketing might sputter — and the problem might be your incentive rather than your product. Don't be afraid to apply a trial-and-error approach.to creating the appropriate incentive. Find out what works and what doesn't by trying a variety of approaches. With the right reward, your referrals could increase rapidly.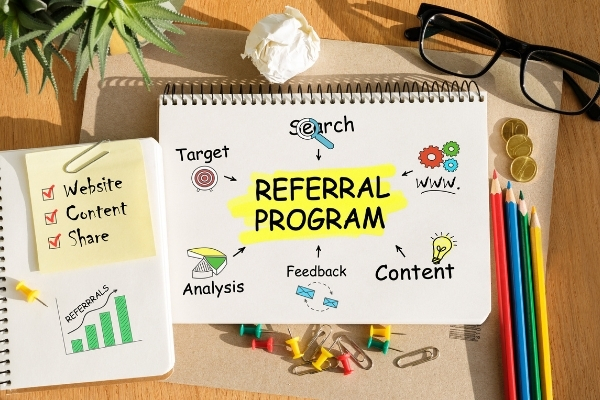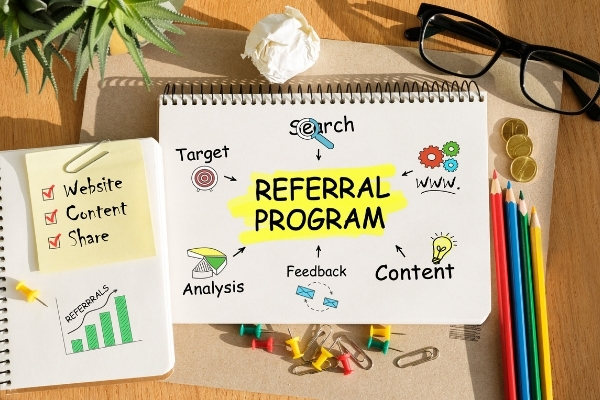 A double-sided reward is a reward that benefits both the referrer and the party being referred. Of course, having two sides can double the cost of a referral marketing — but with certain kinds of products, the referral marketing can still easily pay for itself.
Since people who refer customers to you are doing you a favor, keep in mind the traditional advice, "Don't look a gift horse in the mouth." Make the referral process as easy and convenient as possible for your referrers. Keep your instructions simple, for example, and don't ask for too much information.
Use Referral Program Software
Many prefabricated online referral products are available for businesses looking to create online referral programs, including the following brands (among many others):

Leverage the Power of "Exponential Marketing"
Your technology should allow your customers to refer your product to their entire email address book if they so desire — and you should compensate them accordingly if their recommendation results in multiple referrals.

Avoid Email Attachments and PDFs
Avoid including email attachments and PDFs with your marketing emails. The reason is simple — they will result in your emails being identified as spam, and rerouted to the spam folder accordingly.
No Two Referral Programs are Alike
There are few areas of marketing where creativity and trial and error are more richly rewarded in the long run than referral marketing. Observe the foregoing basic principles and then let your referral program ideas take you where they will.
Contact us at Success Working Solo to learn more.