Module 3: Developing Your Referral Formula
The key to every successful referral development strategy is finding the right formula for generating a sense of urgency amongst your peers that will encourage them to spread the word about the quality of your service. Having a solid referral formula at the backbone of your marketing strategy is the difference between using a strategic plan for generating high-quality referrals and simply trying to wing it from one day to the next or endlessly reinventing your system.
Before you and your team start contacting your existing client base, it is crucial that you establish a systematic approach to your campaign so that you are do not make the mistake of leaving your success up to chance.
The first step to engineering your custom formula for referrals is to examine what techniques or strategies you currently have in place to generate qualified referrals. In a best-case scenario, you are probably already encouraging your clients to ask their business partner to look into your services.
If you have only begun to start taking your referrals seriously, you may barely even be speaking to your clients about spreading the word about your business at the moment. In either case, it is more than likely that you do not have a clear understanding of which clients you should ask, how to speak with them about referrals or perhaps even how referrals are earned.

There is a general misunderstanding out there that referrals are generated spontaneously as a result of customer satisfaction. Unfortunately, this is simply not how the world works. In the world of professional services, positive word of mouth is much harder to come by than negative comments. To put it another way, referrals simply do not occur in a vacuum.
Take a moment to reflect on how you behave when a service completely fails to meet your expectations versus your behavior when you are getting everything that you could reasonably expect out of a service. If you are like most people, you probably share your dissatisfaction with everyone who will listen about the first service until your disappointment fades, while you do not mention the high quality service to anyone unless it happens to come up organically.
To make matters worse, the large number of people that you have complained to about your bad experience are quite likely to pass on your comments to others, and the few people that you mentioned the top-notch service to are likely to forget your comments shortly after your conversation. It's simply human nature.

In order to demonstrate, let's imagine for a moment that you are offering legal services that are needed whenever business people are preparing for and executing mergers and acquisitions. No matter how much experience you might have, you will probably have a hard time generating referrals through organic means due to the fact that people in involved in M&A deals usually do not like to broadcast their intentions. Now let's throw a couple of existing clients who are accountants into the equation.
Unlike most people in your professional network, your accounting clients may have very frequent contact with associates who are quite open about their involvement with a pending merger or acquisition. If you were to spend some effort focusing on encouraging these particular clients to refer their contacts to your services, there is no telling where it might lead.
With this in mind, you might be able to envision how you could develop a similar strategy in order to create a finely-tuned referral engine for your own business. Regardless of what type of professional service that you happen to offer, there are probably only a handful of people in your network who have the type of insider knowledge necessary to identify to perfectly targeted referrals for your industry. By focusing on cultivating these particular contacts for the foreseeable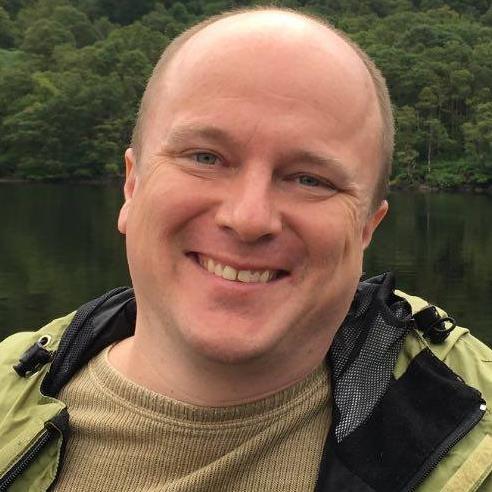 Instructor
I help practices who are marketing professional services get the attention they deserve by developing an online presence that converts visitors into clients.

Ready to move forward? We have pricing options that range from full access membership to a la carte courses.

Membership in Coffee Break University has its benefits. Learn more about what our Power Practice Network has to offer.