Welcome to THE VAULT for our Members: Success Tools for Solo & Small Offices
 at "Coffee Break University" 
"Coffee Break University" is our Community Learning Center and Content Vault for our Members and Guests. Some Content Requires a Member Password.
"Coffee Break University" is the home of our many Programs, Articles, Posts, Book Summaries and Other Content, especially selected for Solo and Small Offices this page we have listed our Major Training Programs.
New members immediately receive our popular program "Marketing Jump Start". In addition, members receive two FREE programs each year. The programs are listed below. In addition to the two free programs, members can purchase additional programs for approximately $175-$275 each. 
To access our "Member Only Vault" of courses, insights, articles, etc. You must be a member.
Stay tuned. New programs are added and some are "retired" from time to time.
The Major and Most Popular Programs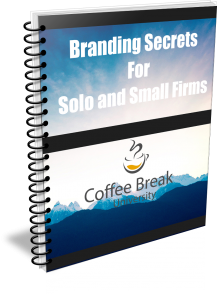 Branding Secrets: How Soloists and Small Firms can Successfully Market Their Brand Using Content Marketing and Social Media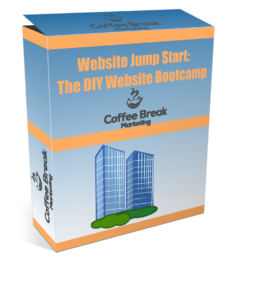 Website Jump Start: Your DIY WEBSITE BOOT CAMP
Coffee Break Marketing System: Rapid Results Marketing Formula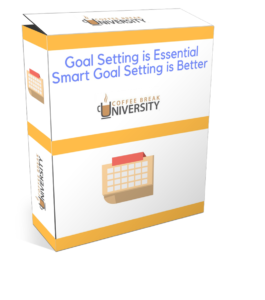 Goal Setting is Essential: SMART Goal Setting is Better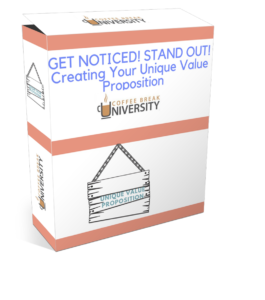 Get Noticed! Stand out! Creating Your Unique Value Proposition
Target Marketing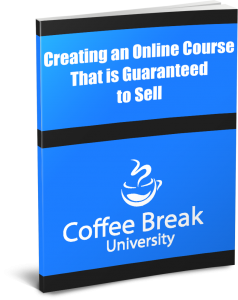 Creating an Online Course That is Guaranteed to Sell
On Camera Video Basics
"Coffee Break Marketing"
Members find this additional information very helpful. These summaries will save you hours!
From time to time we summarize important books for solo and small office owners:
"Fantastic: When Being Good is Not Enough"
"Stop Complainers and Energy Drainers!"
Following are examples of our recent and most popular categories of articles and insights available to our members:
Branding Your Services
Coffee Break Marketing System
Getting Things Done:
Personal, Digital & Career Fitness
Target Marketing
You as Coach
You: Working Solo
More Solopreneur Coffee Break Tips
Goal Setting
Analytics and Market Research
Referrals Jump Start
Digital Marketing Tuneup